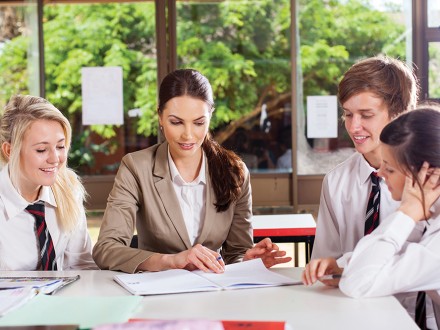 Schools Direct
Is your school suffering from:
Overheated classrooms?
Insufficient ventilation?
High noise levels between classrooms?
Health and safety concerns?
Poor state of repair?
Helping transform the learning environment
Click here to view our Education capabilities brochure

Creating a bright, comfortable and secure environment for pupils and teaching staff is key to the operating performance of a school - an oversight that often leads to uncomfortable, overheated, poorly ventilated and noisy classrooms.

The demand to stay abreast of the current regulations is a daunting task but one that Prima Systems is keen to assist with. We ensure that the work undertaken not only complies with the latest regulations but also takes into account the specific requirements of the teaching environment.
We have been providing services to the education sector for over 40 years. Technical expertise coupled with continued investment into the research and development of innovative solutions has placed us at the forefront of advancements in the education sector.
Our reputation has been built not only on the quality of the products but also on the value of the service, support and technical advice provided to our clients. The team are able to work alongside a local or national contractor or in direct partnership with the school allowing you to bypass the usual route of hiring a main contractor to oversee the work.
Funding Support Direct
Research has shown that the better presented, more informative and detailed funding applications have a higher chance of success. Prima are able to offer a free or paid for consultation service to help you in the preparation of the technical aspects of any external facade or glazing funding application.
Full cost summary including building control, planning etc
Facade investigation report detailing current failings and recommendations
Energy calculations to demonstrate expected improvements
Building 101 survey (ventilation in schools)
Full facade design drawings and specification documents
Warranties and guarantees
Full project overview including programme, deliverability and value for money
Facade Investigation Report
As part of our consultation service Prima will conduct a detailed assessment on the general condition and operating performance of the external facade. The report will feature an assessment of the following issues:
Window operational performance
Glazing issues
Water penetration problems
Thermal performance
Ventilation issues
General appearance
Conclusion and recommendations
Work Direct
By choosing Prima as the sole contractor for your glazing and facade improvement project you can bypass the usual main contractor to oversee the project saving you time, money and resources.
Expert advice
Substantial cost savings
Concise and direct communication
Controlled cost analysis
Accurate programming
Flexible and friendly project team
Click here to view our Education capabilities brochure

For further information on how Prima Systems can transform your school please contact the team on 01304 842999 or email enquiries@primasystems.co.uk